THOR Advanced
THOR Advanced is a powerful desktop software package that offers enhanced analysis features and access to advanced sensors transforming THOR's event management compliance software into a sophisticated, scientific research and analysis tool.
With THOR's Advanced license, you can transform event data without altering the original event file. Convert waveform data between velocity, acceleration, and displacement. Data can be filtered, truncated, frequency weighted, displayed in third-octave bands, and more. Playback sound clips or perform signature hole analysis.
Create a customized set of operations when analyzing events and benefit from THOR's high-resolution event reports that you can customize with your company logo.
THOR Advanced is an additional license purchase on top of the included THOR software package. Available with a month-to-month or annual subscription. Compatible only with the Minimate Pro Series.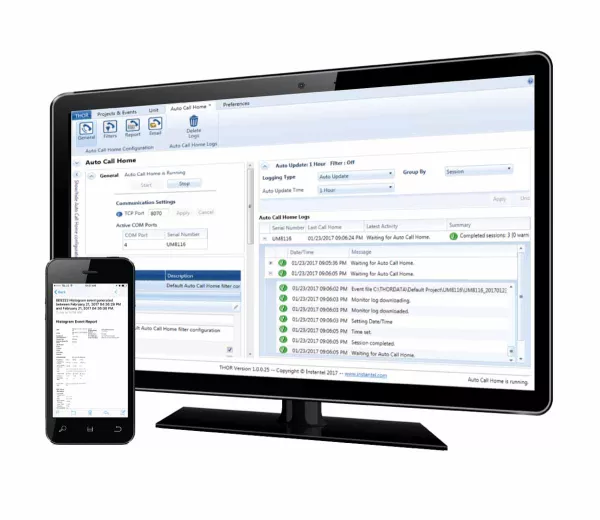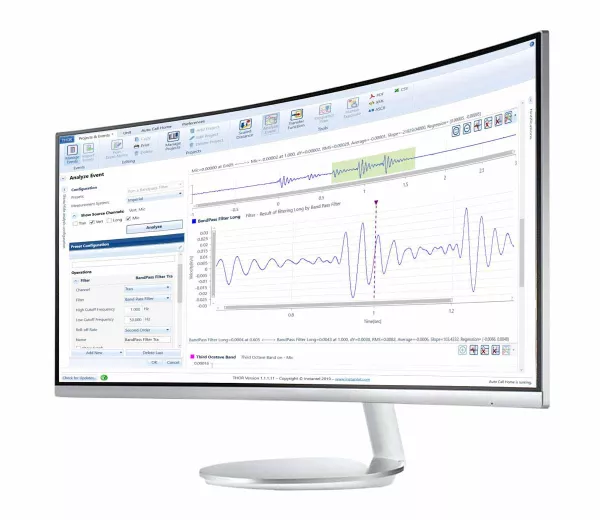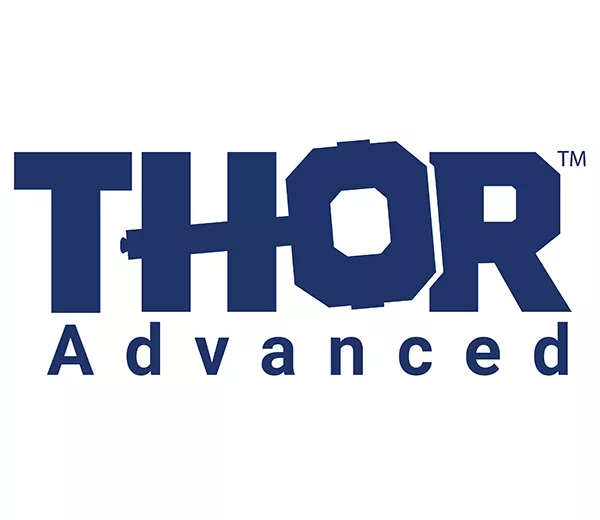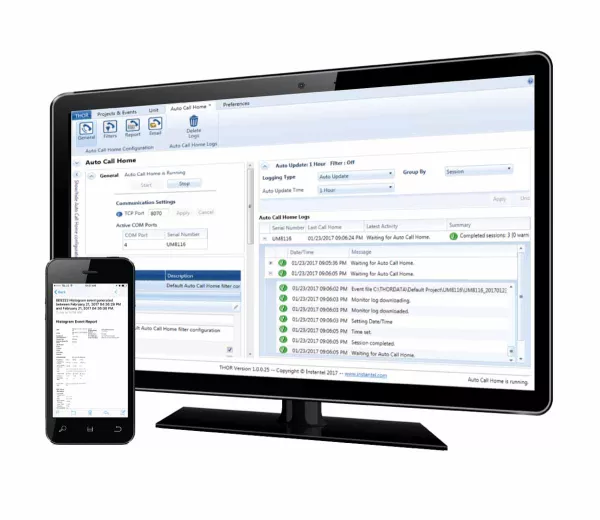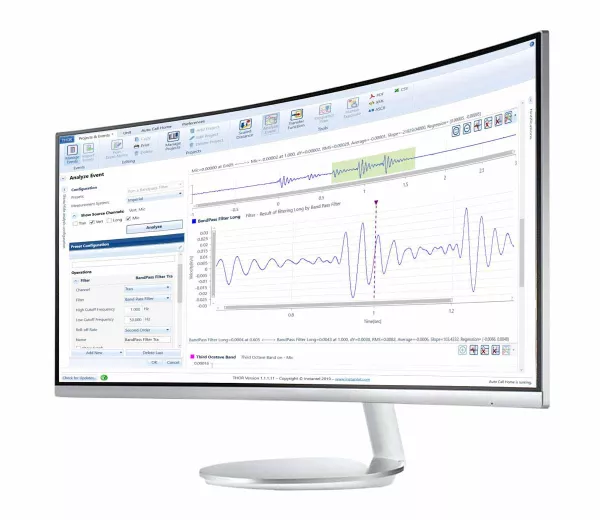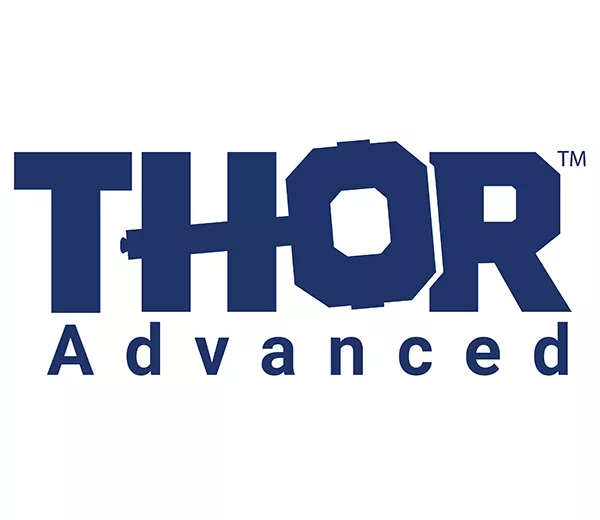 Features
Signature Hole Analysis
Reduce vibrations/noise efficiently using Signature Hole Analysis calculations and simulations.
Human Exposure Reports
Calculate the effects of Blast Vibrations (VDV) on people in the surrounding area with Human Exposure Reports.
Histogram-Combo Mode
Using Histogram-Combo mode you can record both Waveform and Histogram events simultaneously. Set your time interval and view the peak data for that interval.
Transfer Function
Monitor Structural response using the Transfer Function. Calculate the structural response based on a comparison of two waveforms recorded inside and simultaneously outside of a structure.
Advanced Analysis
Define six sensor channels with custom sensitivities and trigger levels. Create Setup Files for maximum precision high-frequency applications where your Minimate Pro can sample up to 65,536 samples per second. Create your own waveforms or apply 24 integrated operations to study your recorded waveforms. Create preset commands using one or more of the specific advanced functions.
Advanced Sensors
With THOR Advanced you also benefit from specialized sensors and enhanced performance of standard sensors with sample rates up to 65,536 samples per second.
Specifications
Advanced Sensors

Hydrophone (8 - 500 Hz)
High-Frequency Geophone (30 - 1,000 Hz)
High-Frequency Borehole (30 - 1,000 Hz)
High-Pressure Microphone (up to 10 psi)
Accelerometers: 0.5 g (0.5 - 500 Hz), 50 g (1 - 3,000 Hz), 500 g (1 - 3,000 Hz)

Advanced Operations on Waveforms

Add / Subtract
Create Waveforms
Differentiate
Fast Fourier Transform (FFT)
Filter
Human Exposure
Integrate
Interval Analysis
Linear Superposition
Octave Data Conversion
Peak Hold
Remove Offset
Scale / Scaled Distance
Shift
Signature Hole Analysis
Smooth
Sound Calculations
Third Octave Band
Timeline Overlay
Transfer Function
Truncate
Vector Sum

Range of Specialty Applications

Near-Field Blast Analysis
Far-Field Blast Analysis
Multi-Point Monitoring
Research/Education
Environmental
Vibration Dose Value
Travel Time
Arrival Times

THOR Advance Includes the Following Compliance Standards and Graphs

Australia 2187.2 - 1993
Brazilian Standard NBR 9653 - 2005
British Standard 7385
BS 6472 - 1992 (Curves 8, 16, 20, 32, 60, 90, 128)
Criterio Prevencion (Une 22.381)
Czech and Slovak Standard
DIN 4150
DIN 45669-1 - 2010
Function de Ponderation
GFEE + Ministère Environnement
Harmoniska Svangningar
Indian CMRI, DGMS India (A) & (B)
Indonesian SNI 7571 - 2010
ISEE Seismograph Specification - 2017
New Zealand 4403 - 1976
NOM-026-SESH - 2007
Australia 2187.2 - 1993
Brazilian Standard NBR 9653 - 2005
British Standard 7385
BS 6472 - 1992 (Curves 8, 16, 20, 32, 60, 90, 128)
Criterio Prevencion (Une 22.381)
Czech and Slovak Standard
DIN 4150
DIN 45669-1 - 2010
NZS/ISO 2631-2:1989 Combined curves
QLD APP Standard
Recommendation GFEE/GFEE*
Swiss SN 640 312a (Mining/Pile Driving/Traffic)
Toronto 514 - 2008
Turkey Mining & Quarry
USBM RI8507 And OSMRE
Saros has provided specialist blast consulting services and instrumentation systems to the mining, extractive and construction sectors for the last 20 years., working in some of the harshest environments throughout Australia and Asia Pacific. In an industry where reliability is vital, the Instantel range of blast and vibration instrumentation are the only systems we trust for both our internal use and provision to our clients.
Tony
Managing Director, Saros (International) Pty Ltd.